Keep your distributed research team organised from the get-go. Data Central's Team Management platform is designed to facilitate and support research teams throughout the whole project lifecycle, from the initial discussion-over-coffee concept to the final publication.
No two research teams are alike, and not all teams need all features.
We offer a custom range of services that can be enabled when you register your team.
free
Team
Management
Manage users' membership and access across all Data Central services. Keep your distributed research team organised from the get-go.
Control access to team services, such as editing privileges on Document Central.
Create additional groups as needed, reflecting your team structure.
Set logos and websites for the team, connecting users on Data Central to your web presence.
Request additional services for your team.
Control access to private team data releases on datacentral.org.au
free
Mailing
Lists
Avoid the hassle of contacting IT or emailing administrators when someone new joins your team; create and manage your own mailing lists.
Manage list membership through the Data Central Teams interface: one central place to manage all your lists.
No spam: only list members can send email to your list.
Easy to create: tick the "with mailing list" option when you create a group, and the rest is done for you.
free
Cloud
Storage
Data Central Cloud provides teams with a private space (up to 1TB, higher upon request) to host research data, allowing for fast, secure file sharing with in-built data recovery.
Secure file sharing and storage
Team account: 500GB
Drag-and-drop interface (no more ftp!)
File comments and version history
Data recovery: files moved to Trash on delete
Scriptable access (ownCloud command line)
Syncing: desktop clients for Mac/Linux/Windows, web browser version, App Store/Google Play Store.
Optional folder syncing
Supports webdav: connect to dc ownCloud server and mount directory
 
free
Documentation

Avoid trust and reproducibility issues around the data stored in the archive, we provide access to our own in-house content management system allowing survey teams to create and curate documentation that best describes their data.
Create sections to organise your documentation.
Share articles via usual social media outlets.
Team/Editor/Administrator roles to moderate the publication process, ensuring integrity of the documentation being published.
Private articles, accessible only to logged in users, specific groups or password-protected.
Admins can schedule article publish dates for maximum impact.
Tagging system for promoting content.
 
free
Wiki
Create a knowledge base for your research team. We'll handle the infrastructure with a fully managed wiki installation, so you're free to curate and update your team's internal documentation and policies via an intuitive and accessible web-based interface.
free
Messages
Real-time chat across your distributed team with integrated LaTeX support. Catch up on important conversations while ignoring irrelevant ones, and keep your inbox clear. Dedicated threads to particular projects lets you track your conversation history (unlimited).
pro
Web Presense
An editable, mobile-friendly website for your team to effectively communicate research goals to the general public and stakeholders alike.
pro
Desktops
Access remote desktops and terminals in the browser and run your code and applications on your data.
Push your results to the Data Central Cloud to be shared with your team
Process large datasets requiring up to 512GB RAM
Connect to our hosted Linux and Windows machines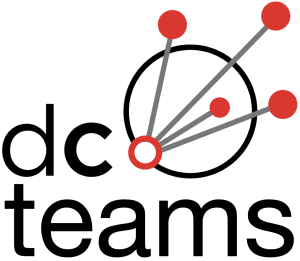 Sign up for instant data storage (1TB), private team mailing lists and private team wiki to get your new research project off the ground. Send us a message to register your interest and get started.