Data Central brings together an array of heterogenous astronomical data in one accessible, feature-rich data portal, maximising the scientific return on Australian optical datasets of national significance.
The Data Central Science Platform has revolutionised how astronomical research teams manage projects across the full data lifecycle. Enabling researchers to make key discoveries with their data across multiple domains, Data Central provides instant access to both cutting edge and legacy data across a breadth of national and international facilities and instruments. We provide user-focused exploration alongside complementary cross-matched data to facilitate new scientific discoveries. Users can run analyses, data reduction routines, and publish data to the world, all on a single platform; a crucial step forward in the era of big-data, where large data volumes are no longer manageable on desktop machines.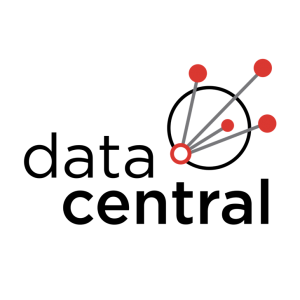 In modern day astronomy the size and complexity of data have grown exponentially, as well as the need to fuse datasets of different types and origins: e.g., radio, optical, ground and space. Long gone are the days where astronomers could simply provide a downloadable ascii table. Contemporary astronomy now increasingly relies on the services of professionally designed data portals and interrogation tools, with strict quality controls, and which adhere to industry defined standards operating at scale and speed. Data Central is a world leader in providing this service to the national and increasingly international astronomy community. A unique feature is their deep understanding of the needs of the astronomers (their clients) and their speed and flexibility in building fully bespoke solutions on a shoestring budget. These days the most productive datasets aren't necessarily those from the biggest telescopes, but rather those that best serve the data to their communities.
Data Central is an absolutely critical part of this process and instrumental in maximising the science return and impact from Australia's Astronomy investment.
-- Professor S. Driver, UWA
Trusted by research teams